Vote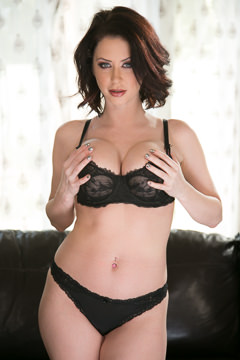 Emily Addison
Number of Videos:

2

2018-07-26
23084
49
Videos with Emily Addison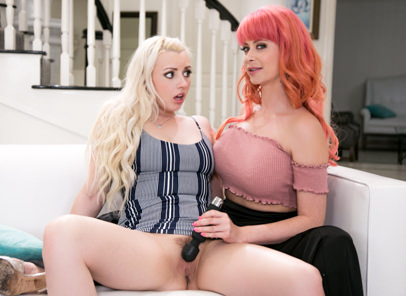 Date added:
2018-07-26
Rating:
Comments:
44
Description :
Emily Addison doesn't have a care in the world. Armed with a dildo, she lies on the couch and plays with her pussy. When the doorbell rings, she does everything in her power to get dressed as quickly as she can, hiding the dildo behind a pillow in the process. She tells Lexi Belle to hold on as she gets dressed. She invites Lexi in who's here to do her weekly cleaning. Emily instructs her to start in the living room and make her way to the bedroom when she's finished. Lexi agrees and gets started as Emily goes upstairs. When Emily comes back downstairs and checks the living room to see how well it's been cleaned, she finds it in a state of disarray. She finds the dildo exactly where she put it and decides maybe she could have some fun with Lexi. She yells at her to come downstairs and asks her why she's been masturbating on her watch. Lexi is stunned and has no idea what Emily is talking about adding that she would never do such a thing. Emily says it's her word against hers and that she's going to report her if she doesn't do a better job. Lexi asks her what she would like her to do, Emily says she would lie for her to clean her living room with her panties. Lexi finds the request bizarre but really needs this job and does what she's told. When Emily points out that the area underneath the couch needs some attention as Lexi gets on her knees and starts dusting away. As Emily watches her, she takes the dildo and puts it right on Lexi's ass. Lexi stars moaning asking what she's doing but Emily ignores her telling her to come up and join her on the couch. When she puts the dildo on her pussy she simply can't resist and after all, she needs this job and will do anything to keep it!
Categories :
Toys
,
Blonde
,
Big Tits
,
Girl on Girl
,
Member Fantasy
,
Natural Tits
,
MILF & Mature
,
69
,
Pussy Licking
,
Facesitting
,
Tribbing
,
Ass
,
Lesbian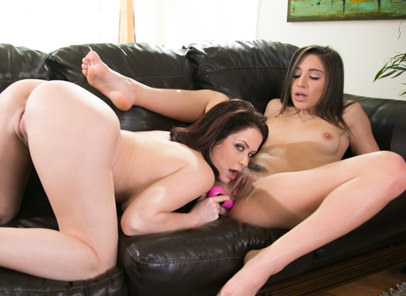 Date added:
2018-01-15
Rating:
Comments:
23
Description :
Abella Danger and Emily Addison are at it again, making out in their bedroom. Spending an afternoon lying in bed, the girls explore each other's bodies. When Emily goes down on Abella, she nibbles on her clit while she fingers her. Abella is about to cum when she asks her to put a finger in her ass. That's when Emily gets uncomfortable. She doesn't understand why anyone would want to do that.

Abella tells her that it's pretty clear that she likes it and she doesn't understand what the big deal is. Emily feels weird about it and besides, she has to leave for her shift at work. Abella's frustrated and alone. She figures that she'll just have to get herself off. Sucking on a dildo, she makes sure it's nice and wet. She fingers her ass and puts the dildo inside but before she gets a chance to finish herself off, Emily interrupts her.

The girls start talking and Emily states that this seems like it's important to her. Abella replies that it is: after all, 5 minutes after she left for work she had a dildo in her ass. Emily ponders for a moment and states that perhaps they could try it together. With Abella ecstatic, the girls embrace and start making out. They undress each other and then Emily picks up the dildo and slowly puts it in Abella's ass. She moans, loving every inch of it. When Emily's time comes, Abella slowly licks her ass and Emily actually seems to love it, crying out that it feels amazing. It looks like the girls have found a new pastime!
Categories :
Toys
,
Brunette
,
Big Tits
,
Girl on Girl
,
Hardcore
,
Anal
,
Natural Tits
,
Rim Job
,
Fingering
,
Pussy Licking
,
Facesitting
,
Tribbing
,
Ass
,
Lesbian
,
Model Debut
Pictures with Emily Addison
Date added:
2018-07-26
Rating:
Comments:
0
Date added:
2018-01-15
Rating:
Comments:
0
Date added:
2018-01-15
Rating:
Comments:
1