Vote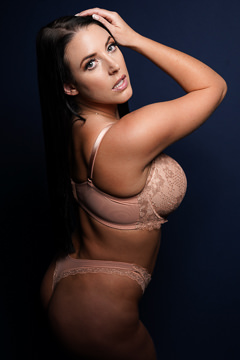 Angela White
Girls Way profile
Height : 5'2"
Weight : 130
Bra Size : 32
Measurement : 32-28-36
Hair Color : Dark brown
Tits Type : Huge and Natural
Zodiac : Pisces
Hobbies : Having sex, reading about sex, and writing about sex.
Date Of Birth : 1985-03-04
Facebook : https://www.facebook.com/thean
Best Known For : Huge Natural Breasts
Twitter : https://twitter.com/angelawhite
Favorite Body Part : Eyes
Alternate Names : Boss
Girl of the month : GOTM April 2017
Angela White's Biography :
Best known for her huge natural breasts, Girlsway GOTM Angela White is an award-winning Australia native who produces and directs girl on girl content for her own Los Angeles based company. She believes that passion, chemistry and eye contact make a great lesbian scene. Angela venerates women who also are strong, intelligent and independent. She's dominant during sex, but loves to submit to a woman more powerful than her. Her first lesbian experience involved an older woman who ripped off her fake nails just so she could finger bang her. A definitive intellectual, her favorite film is Lars Von Trier's Nymphomaniac. She blows off steam with a game of Tekken, but an orgasm would be even better. Kiss her on the neck if you want her to cum.